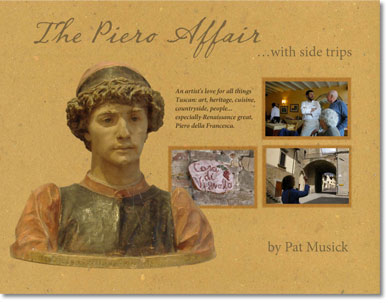 THE PIERO AFFAIR...with side trips
A recently published book by Pat Musick. The text describes a forty-year love affair with Tuscany, its art, architecture, countryside, cities, food and people. The central theme is of her discovery of Piero della Francesca's magnificent art and the many rendezvous she shares with him as her love develops. Photographs and recipes abound.

Click here to purchase the book.